WARNING: You Are Leaving a Whopping 90% Leads, Sales And Profits On The Table Without This…
10X Your Sales, Leads and Profits With
Breakthrough New
"Interactive Video Technology"
"Interactive Video Technology" Is Finally Available


- Your Video Maker Doesn't Do This!
For Limited Period:

Get Grandfathered Access At A Super-Low One-Time Price
Enjoy More Leads, Sales & Profits With
B.D.R.M.
"Behavioral Dynamic Response Marketing"
Powerful Call-To-Action Videos:

Boost sales by adding "Clickable" buttons and order links inside any video.

---

Engaging In-Video Quizzes and Polls:

10X your engagement by adding multiple-choice quizzes and polls inside your videos!

---

Interactive In-Video Optin Forms:

Build a massive email list by leveraging the latest in-video optin form technology!

---

Next-Gen "Video in Video":

Maximize conversions by using never-seen-before video technology not available anywhere else!

---

Ethically turn

any review video online & into an affiliate commissions generator
Crush Competition:

With latest features like time-delay callout slides, text overlay, logo watermarks, superimpose images, in-video file downloads, maps and a whole lot more!

---

Agency License Included:

Sell to clients and earn top dollar for your services.

---

FREE Video Hosting:

Save thousands on hosting fees, we host all your videos on super fast cloud servers.

---

Get Unlimited FREE Traffic

- Within 60 seconds From Right Now.

---

100% Newbie Friendly:

Cloud based, no technical experience needed. Point-and-click easy!
Switch to The Marketing of Tomorrow, Today!
ORDINARY BORING VIDEOS Vs.

VIDEOMATIC INTERACTIVE VIDEOS
Poor Quality Leads: Passive viewership with a high number of views, but low-quality lead generation
High-Value Leads: Active viewership generates qualified leads that in turn increases conversions
Bland Videos: Viewers quit watching the video sooner leading YouTube and other platforms to rank them lower
Engaging Videos: Viewers are more engaged and watch the video for a longer duration helping the videos getting ranked higher for more organic traffic
Low Sales: Without any Call-To-Action or the CTA hidden somewhere down below leads to very poor conversions
High Sales: With Call-To-Action being right on the video itself, even the customers on the fence end-up buying or taking the action you expect them to take
Less Profits: Money poured into making videos, then creating landing pages and thank you pages etc. drains out resources
Increased Profits: The video itself is transformed into a landing page or a registration page, saving precious resources and of course reducing the efforts
Versatile Marketers & Entrepreneurs

Swear By VideoMatic!
Experts predict that video will account for 75% of all new online content by 2020 on mobile, and interactive video is leading the way forward. While some may not see its potential, interactive video allows the audience to have an enjoyable, informative and immersive experience with videos.

If you want your interactive video look more interesting and engaging, it's best to use VideoMatic to create it. VideoMatic is designed for beginners, so you can quickly make an interactive video. There are various ineractive elements to Turns Your Videos into High Impact Sales Machines. Without an exergaration, VideoMatic is the best interactive video platform to promote your brand or product. You to have a try it now!
---
Simon Warner


- Marketing Legend And Video Marketing Veteran
"Interactive video is a new form of media many top brands are using to engage consumers and reach their digital marketing goals. While new, this media has already proven to be very effective; 70% of marketers say interactive video engages audiences "very well," and 68% of marketers believe it will continue to become a more important component of modern marketing mixes.

I strongly believe VideoMatic will bring significantly boost Leads, Sales and Profits in my own online business! I strongly recommend it as the go-to tool for creating Interactive Videos that engages and converts."
---
Mosh Bari


- Top Vendor & Super Affiliate
Video Marketers Are Consistently Making
MORE Profits

Than Ever Before…

Using Interactive Review Videos
Watch VideoMatic In Action
TO PROFIT WITH VIDEO…
...YOU'VE GOT TO MAKE YOUR VIEWERS PART OF THE CONVERSATION
Interact with your clients like you've never before! Pick a campaign of your choice in sync with your goal. Generate leads and drive up your sales or make one to enhance your branding or support.

You are spoilt for choice at VideoMatic. All you have to do is choose one of our professional templates to get started. You can even be Picasso and try your hand at our intuitive canvas editor to personalise the experience.
Sky's The Limit With This Technology That Can Be Embedded Into Your Videos In The Comfort of Your Pjs

In Just 3 Simple Steps:
Watch your sales skyrocket…
I had stopped making review videos of products that I promote because I couldn't find a result-oriented video tool that could get me more sales in addition to my email marketing. The few ones I tried my hands on ONLY got them burnt until I recently got access to VideoMatic. ALL Thanks to Victory for creating such a hyperactive tool. I now create captivating review videos for my promos and my sales have skyrocketed.
---
Misan Morrison
Robert got 3X more leads using VideoMatic
Being a lazy guy, I consistently looked for smart ways to do my work. My job demands I make videos of properties available for sale. Now these videos have to be highly irresistible and engaging to convert its viewers to lead for follow-up purposes.

Trust me, I have tried many video tools out there, but they were either too basic or overly expensive. When I tried VideoMatic I got 3X more leads without having to make a new video. This is exactly what I have been looking for. Thanks to VideoMatic team for this great tool.
---
Robert K. Ronald
Use Your OWN Video Or Someone Else's...
Videos Turned Into Consumer Magnet
You don't go to your audience, they come to you with a simple click on the OptIn form within your video!

Your lead will be redirected exclusively to you! No confusion & no external page stands in the way of your customer and you...
Let your work do its magic! No more rehearsed pitches and small talk. Let your customers choose and pick their preferred product or information.

Skip the stress and know the direct impact of your interactive video in the sales of your product!
Give your audience the opportunity to explore & help themselves! VideoMatic gives them direction in this vast universe of video content. It links multiple training and demo videos together.

Nothing increases engagement like an interactive experience with your audience. Ease your load while catering to their needs effectively.
Your Mission. Our Endeavour.
We are the Waston to your Sherlock! Give the detective next door a run for his money as you collect the marketing data of your choice to enhance your customer experience.

Understand complicated patterns of consumer behaviour with great ease & multiply your conversions.
Give Billboards A Pass To Promote
Your Next Event or Offer!
Grab the attention of your viewers without spending all your money! Try the easy and effective means of interactive videos to promote your next launch, sale or promo.

The whole World's watching you when you use this automated platform...
Hey, this is Victory Akpos,
While we both know just how effective videos are in our profession. We can't ignore that the internet is overflowing with content.

Users are merely scrolling to pass their time unless they are forced to stop by some striking content.

This increases the stakes for us as marketing professionals. It is a constant struggle to be unique just like everyone else. As marketers, we try everyday to make our videos stand out from the rest.

We use different softwares, add advanced design effects and transitions, hoping that it'll make our clients big profits.

For some days it works and then it becomes common. So, we enter the rut of trying to make a special place for ourselves in the digital world, with little success.
Did you know that over 82% of the
video marketing campaigns fail?
It doesn't matter what the design effect looks like, if it doesn't solve your purpose. If your content looks good but appears complicated...it is more likely that your audience will lose interest and scroll along…

That's not what a brand or marketers like us want! So it is important that we move away from vanity and concentrate our efforts into enhancing our viewer experience.

Be a part of the evolution of video marketing with VideoMatic! It helps your viewers engage more, engage better and increase your profits by leaps.
EMPOWER YOUR AUDIENCE -
Ace Self-Help To Skyrocket Profits
There is a pretty good reason why Self-Help book authors are making the big bucks in this day & age. It engages people and empowers them to make their own decisions.

Interactive videos empower customers to make their own decisions about the products of their choice. It gives viewers a chance to dive into an experience with your brand. They can be directed to you with a click of a button, without being forced onto an external form or page.

We are all scared of clicking unknown links! You customers are in the same boat. VideoMatic lets them reach you without losing interest along the way…
The results are quicker than making cup noodles - average 3X Boost in your engagement instantly!

Enhance your videos with clickable hotspots, forms, buttons and make life easy for your potential customers.

What makes life easy for them, gives you more profits- Delivering you up to an 84% INCREASE in conversions.
Take the Lead, Never Follow
It is not only Tango dancing that requires you to take the lead, it is also video marketing. And what better way than to switch to interactive video marketing to stand out from the rest?

24% of marketers and leading global brands already use interactive videos

Nearly 50% of video consumers expect them. ​

Make the move now and get the first mover's advantage in raising your profits through the roof.
VideoMatic is the world's easiest automated platform that uses interactive videos to make profits seem so affordable that you almost think it's a human right!
Better engagement using VideoMatic helped Thelma capture more leads & get more sales…
The ability to add Call to Actions and Opt in forms in my videos made VideoMatic simply irresistible for me. I am now able to create videos that grow my sales and capture leads for me as well. Thanks to interactive videos, Since I started using VideoMatic I have been getting better engagement with my audience. I'm a very impressed early adopter. Great work guys!
---
Thelma C. Marcus
Julia stopped buying gigs on Fiverr for videos and saved thousands of dollars by using VideoMatic
As a weight loss expert, I regularly contact freelancers on Fivver to create videos for my ad campaigns. I pay them quite a huge sum for these videos. Luckily, I was discussing with a friend and told him how much I pay for these videos, then he recommended VideoMatic. I am astonished at how easy it was for me to use it because I am 100% non-techy. My ad campaigns have yielded more leads and I have been able to save so much money since I stopped buying gigs on Fiverr for videos. VideoMatic is an effective solution for everyone looking to get better result with videos.
---
Julia H. Sam
Presenting VideoMatic
The Video Marketing Revolution
Review Videos
Sales Videos
Walkthrough Videos
Training Videos
Engage With Your Audience Effectively & Easily
A Step In The Profitable Direction
Create Interactive Campaigns Quickly & Without Burning A Hole in Your Pocket!
Fast & Swift Platform For An Immersive Audience Experience With Lead Generation As A Side-Effect
Pick the professional interactive template of your choice. You can also make your own campaign and add videos, media and links to customize it to your requirement.

Like, Share & Subscribe will not be the only reaction! Along with brand awareness, increase the actual sales of your products in the easiest way possible.
Retaining Viewers, Driving Up Your Sales!
Unlike other platforms, VideoMatic gives its users enough reason to stick on until the end. Fast loading videos encourage viewers to fully watch the content and click on the CTAs.

Win this race to make your brand stand out & increase your sales!
Bull's Eye: Target Better & Bigger
Targeted marketing is easier & cheaper with VideoMatic. Easily insert Facebook tracking Pixel at any stage in your campaign to track your audience's preferences.

This increases the understanding of your audience. It also helps you target your product or service based on their behaviour pattern!

Knowing your audience can go a long way in increasing your sales exponentially.
Real Luxury is Customization
VideoMatic brings with it limitless possibilities!

You can customize your interaction layers in the way that you like. The unique look and feel of your video in terms of texts, animations, objects makes your content stand out and increases conversions.

There is no limit to your creativity with our cutting edge technology!
Use Interval Engagement To Your Advantage
Lock your content & ask your viewers to subscribe, share or view an offer before they can watch the rest of your content. A short interval goes a long way…

A countdown is effective not only on new year's eve but also when it is embedded in your video. It urges your viewers to buy without wasting time!
Old is New With VideoMatic
Use old videos & give them a fresh twist by adding interactive layers with VideoMatic. There is no need to spend on a new shoot or time on editing hours of footage.

We use what you have as it is, and make it effective to generate leads, increase sales, give customer support or brand you the right way!
Here's Just Some Of The Things You Can Add To Your Videos With Just A CLICK!
Insert Buy Button
Insert Image
Add Google Analytics & Facebook Pixels
Insert Your Embed Code
Add Optin Form
Add Shapes
Add Your Message
Your Right To Earn Exponentially
Avail Commercial Rights with VideoMatic during the limited launch period

Earn directly as a brand or indirectly from multiple clients, either way it's all yours!

Unlimited Possibilities| Unlimited Interactive Videos | Unlimited Profits

All For You
Novelty isn't using videos anymore. It lies in using them effectively. No, we're not implying that you have to spend every last penny to make that dream a reality.

Increasing sales has never been so direct, easy and affordable. Use your existing video content and transform it into interactive video campaigns. Be the money magnet that you have the potential to be. Earning in four figures for each video is an easily achievable target using VideoMatic!
Ziads' review videos are now getting more conversions
VideoMatic has tremendously saved me time and money. I no longer pay anyone to make a review video for products that I promote. All I do is add some interactive elements to the original sales video, add my image and customize it as I like... after which I just drive traffic to the interactive review videos. Now I even create quizzes and polls for my subscribers right inside the videos and give them an instant feedback! This is simply amazing. Kudos to Victory and the entire VideoMatic team for this genius of a software.
---
Ziad Mohamed
VideoMatic will work for anyone as it worked gor me. If you're struggling to make sales with video, this will give you an edge to make huge profits using interactive videos as it outperforms traditional videos. I like the all-in-one dashboard that integrates every interactive elements required to run my video marketing campaigns, and I do not need to jump from one app to another. VideoMatic is an interactive video marketing suite with really powerful features.
---
Frank McLaughlin
Featuring Brilliance for The Best in The Business
Hop, Skip & Jump with Video Chapters
We give our audience the choice to view the part of content that interests them the most, by easily skipping to it with the help of a button.

We're driving up engagement & view times with this feature that is everyone's favourite!
Increase Your Social Impressions
Present striking content to your social media followers by simply pasting the link to your interactive video.

Engage with your audience like never before!
Integrating Versatile Platforms
Versatility has another name, it is our name. You can connect any autoresponder to build an automated list.

We provide API support for major providers, while HTML is our go-to for everything else.
Not Gibberish only Useful Analytics
Understanding & using data collected from the performance of your campaigns has never been easier, we assure you.
Know how well the campaign has done for you while keeping the details in check- clicks, conversions, sales and more!
Use these statistics to market better & increase sales.
Your Media Home Away From Home
Upload and store your image and video content in our library that will host it for as long as you like. You will never be an unwanted guest in our home. Use this content as and when you like, without having to look for it again on your computer.
Quick-Share Link That Updates When You Do
The software gives you both an embed code and a share link for your interactive campaign.

Share the link across social media or embed it onto your website. As you make a change to your existing project, simply press republish to update the link automatically onto the sites it has been shared on.
Truly a gamechanger…
VideoMatic is really a game-changer for anyone who want to profit from video marketing. After wasting so much money on ads promoting normal videos, am very excited I found the real software that gives result with interactive videos. I recommend that you pick this up and follow-through. The result will wow you!
---
Alice Bailey
Video Agency Opportunity
So glad I tried VideoMatic.

Very easy to use dashboard.

I like all the tools, especially the interactive elements, that enabled me to triple my conversions and build an email list faster by capturing the leads of people watching my videos.

Meaning with VideoMatic I can start my own interactive video marketing agency right away delivering HQ services like a pro, without any fear of failure or worrying about competition.

I highly recommend this platform for you whether you're a newbie or expert, this will save you ton of money and effort.
---
Jayden Brown
Mind Blowing Bribe
Worth $2,845 Only Available During
This Special 6 Days Launch Period.
Here's A Special Bribe For You To Start Using Interactive Videos Irrespective Of what Service Or Product You're Selling To Capture More Leads, Traffic And Sales.

Get Reseller Rights To 4 JVZoo Top Selling Premium Software. (You can charge users a monthly recurring fee or a one-time fee and pocket 100% of the profits)
Lead Profiter is brand new software that allow users to capture high converting leads without the need of any landing pages or optin forms, users can send eMails and also Follow-ups messages On Complete Autopilot, without the use of any third-party auto-responders software.

NOW You Have The Opportunity to Sell LeadProfiter As Your OWN Product And Keep 100% Profits.
Exclusive Bonus #2 (Launch Week Only) - FREE Unlimited Reseller License Of Outreachr
This New Interactive Content Marketing Software Will Help You Generate Massive Engagements, Get More Leads & Make More Sales in Minutes.

Use Outreachr to instantly create highly interactive Quizzes, Video Pop-Ups, Surveys, Polls, Stories, Galleries & Personality Tests to 20X list building and sales conversion on your websites, blogs, & social media.

NOW You Have The Opportunity to Sell Outreachr As Your OWN Product And Keep 100% Profits.
Exclusive Bonus #3 (Launch Week Only) - FREE Reseller License Of VeedAds Worth
This Complete Traffic & Sales-Driving Videos Creator Complete Marketing System Is Here To Get Your Business Up And Running In No Time..

- Easiest Video Editor With Futuristic Splitting Technology
- Smartest Video Resizer - Adaptable To Any Device
- Sharp Video to GIF Converter
- World's Strongest 1 Click Keyword Video Finder
- High Converting Intro & Outro With Music & Logos
- 1000s Of High Converting Templates In Any Niche
- 1000s of High Converting Stock Videos
- 1000s of High Converting Stock 4kUHD Graphics
- 500+ High Converting Free Music Libraries/Audios

NOW You Have The Opportunity to Sell VeedAds As Your OWN Product And Keep 100% Profits.
Exclusive Bonus #4 (Launch Week Only) - FREE Reseller License Of SnapiShop
Snapishop is the World's First and Only Smart Cloud-Based eCom Store Builder…

In just a few clicks, Snapishop builds fully optimised and monetised eCom stores with all the bells and whistles needed to bank big passive commissions:

...WITHOUT Paying Monthly Fees
...WITHOUT Needing Shopify
...WITHOUT Prior Experience Or Technical Skills
...WITHOUT Any Steep Learning Curves

NOW You Have The Opportunity to Sell SnapiShop As Your OWN Product And Keep 100% Profits.
Secure Your Investment

14 Day 100% Money Back Guarantee
If you'll never try, you'll never know. We secure your investment on VideoMatic by giving you a 14 day money back policy.

We are convinced that we have left no stone unturned to make your experience with us truly rewarding. However, if we do not leave you absolutely ecstatic, your money will be refunded in full. No questions asked.
The Interactive Video Revolution Begins Now
Renowned marketers have already made the smart switch to interactive videos. Statistically speaking, 1 out of every 4 marketers has jumped onto the bandwagon. Several others are moving to VideoMatic as you read. Viewers are welcoming this change with open arms. They are thrilled with their empowerment as customers.

With VideoMatic, you are making an investment with absolutely no risks. It's sure to work and it's ease and affordability make it the right choice. Another moment wasted in re-thinking your decision of purchasing this software, is a moment that you could've used to profit.
We are offering you the software and the works for the cheapest cost it will ever be at, but only for a LIMITED TIME PERIOD. Cutting edge technology, commercial rights and bonuses at a price much lower than its real value. What's more? We are even securing it with a 14 day money back guarantee.

All for the empowerment of marketers, businesses & audiences! Because we know, it works. Skip the procrastination & dive right into making profits...
Get VideoMatic + Commercial Rights + Bonuses
For The Lowest Price EVER!
The Only Chance To Get Full Access At A One-Time Cost.
Pay A Monthly Subscription Fee After Launch Ends!
Commercial
Create

50 Interactive Videos

per month

---

Add

Call To Actions

To Your Videos

---

Add

Optin Forms

To Your Videos

---

Add

Videos

To Your Videos

---

Add

Slides

To Your Videos

---

Add

Button

To Your Videos

---

Add

Text Overlay

To Your Videos

---

Add

Logo

To Your Videos

---

Add

Image Overlay

To Your Videos

---

Add

File Download

To Your Videos

---

Add

Map

To Your Videos

---

Share Videos On

Facebook & Twitter

---

Youzign Integration

---

Autoresponder Integration

---

Add

Interactive Elements

To Other's Videos

---

Ultra-Fast 24*7 Dedicated Support

---

Regular Monthly Updates

---

Complete Step-by-Step Video training and tutorials Included

---

Newbie Friendly & Fully Cloud-Based Software

---
Normal Price - $197/Month
---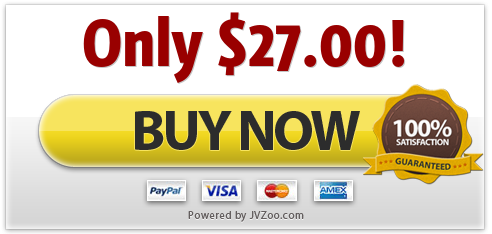 Agency
Create

UNLIMITED Interactive Videos

per month

---

Add

Call To Actions

To Your Videos

---

Add

Optin Forms

To Your Videos

---

Add

Videos

To Your Videos

---

Add

Slides

To Your Videos

---

Add

Button

To Your Videos

---

Add

Text Overlay

To Your Videos

---

Add

Logo

To Your Videos

---

Add

Image Overlay

To Your Videos

---

Add

File Download

To Your Videos

---

Add

Map

To Your Videos

---

Share Videos On

Facebook & Twitter

---

Youzign Integration

---

Autoresponder Integration

---

Add

Interactive Elements

To Other's Videos

---

video ads editor

---

smart video editor

---

play node action

---

video stock

---

image stock

---

gif stock

---

drag n drop timeline

---

shape features

---

cut feature

---

tons of animations

---

more fonts

---

different optin forms

---

create a smart video from different slides

---

Sell Making Interactive Videos As A Service

---

Full Blown Done-For-You Interactive Video Agency Website (Worth $997)

---

VideoMatic Local Clients Automatic Finder (Worth $697)

---

Interactive Video Agency Marketing Kit (Worth $1,151)

---

Ultra-Fast 24*7 Dedicated Support

---

Regular Monthly Updates

---

Complete Step-by-Step Video training and tutorials Included

---

Newbie Friendly & Fully Cloud-Based Software

---

PREMIUM SUPPORT: Response in 60 minutes

---

Special Launch Period Offer - Expires In Next 5 Days Forever

---

Get VideoMatic, Sit, Relax & Create your first interactive video campaign that suck in traffic, build your list and automatically force people to buy whatever you're selling

---

Similarly,You can make money too by creating interactive videos campaigns for others (mostly local businesses).

---

Get New Clients, Create their interactive video campaign from your dashboard, get them traffic and leads, Charge Them One Time High Price or Monthly Recurring Fee

---

World's Smartest "Interactive Video" Software

---
Normal Price - $197/Month
---
Launch Special - One Time Price
---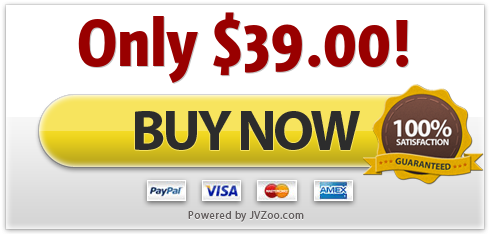 Answers To Frequently Asked Questions
Q: Does this work on my operating system?
A: As long as you have access to the internet, you have access to VideoMatic. Any device and operating system can be used- Mac, Windows or even your smartphone. We are a completely cloud-based platform.
Q: Is there any limit to the number of interactive video campaigns that I can create?
A: The sky's the limit. You can create as many campaigns as you wish, for as many clients with the commercial license. Add as many variations as you like and share across platforms limitlessly.
Q: How about support, training and updates?
A: We provide you with all this & more. It is our constant endeavour to support our customers in the best way possible. We have a friendly support team that is accessible to you through your dashboard.

Video training can be accessed in the member's area. It will help you with everything- from the most basic questions to optimizing your campaigns effectively.

Being updated is the only way to be successful and we understand that. We will automatically push updates through the cloud so you'll always have the latest version of the software.